What started as a dinner date plan at the Taj, Mumbai culminated in a photographic expedition of the Taj Mahal at Agra. The occasion was our first marriage anniversary and the true wanderlust gene in us propelled us to choose a rocking backpacking trip over a romantic dinner. The plan was to capture the epitome of love – the Taj Mahal through our lenses.
While the distance between Taj Mumbai and Taj Mahal, Agra was around 1200Kms, our minds had made the shift in a giffy. Next step was to book a Tatkaal ticket which was initially waitlisted but luckily got confirmed. We figured out a direct train to Agra Cant and from there our hotel, with a stunning view of Taj, was just 15kms.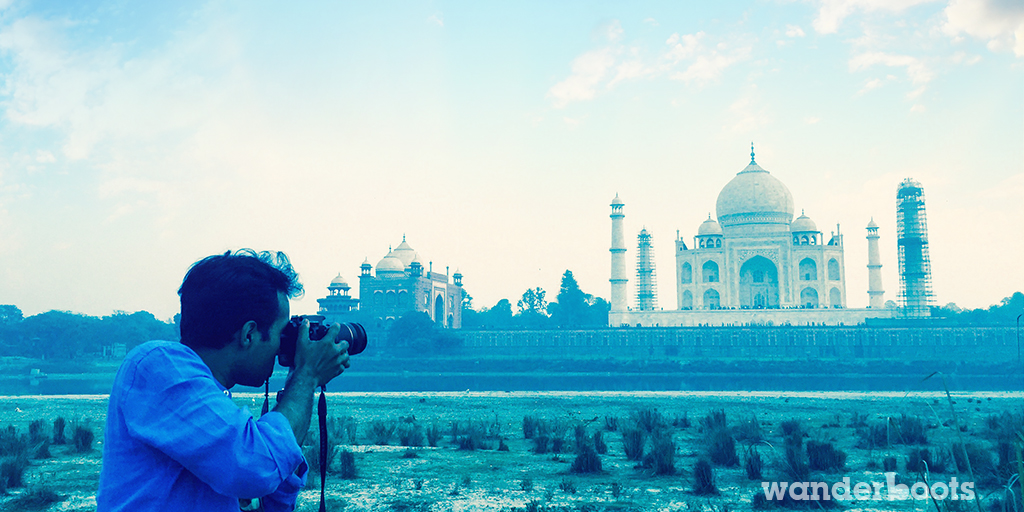 The true beauty of Taj can only be realized in person – its majesty and scale cannot be fully captured in a lens. Nevertheless, we headed to the Taj just after sunrise for some amazing close shots with minimum people around. However for the best of shots we arrived at the other side of Yamuna, the Mehtab Bagh(literally meaning Moonlit Gardens) in the evening, to spend some quite hours just witnessing the great mausoleum.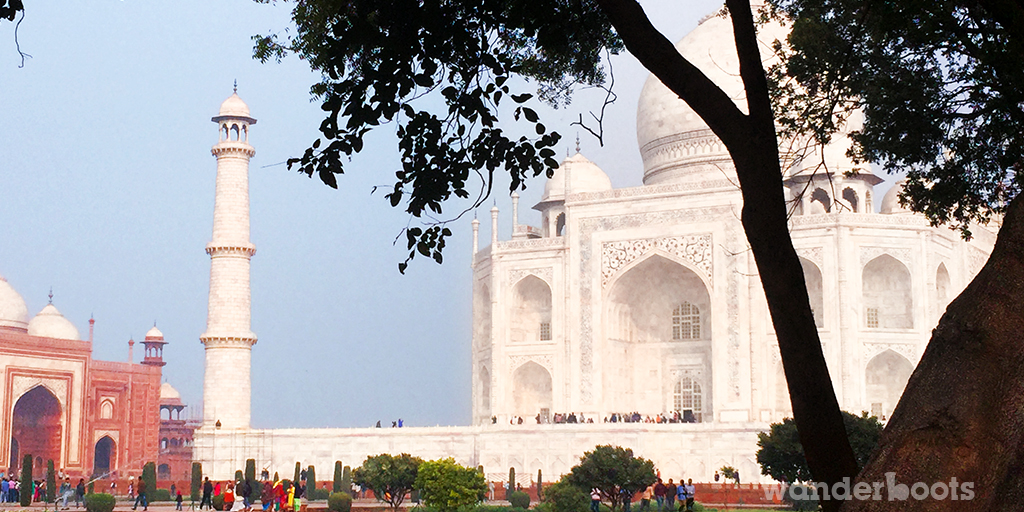 Since we love to interact with the local population, we usually prefer the public transport over the private AC luxury cars. We also tend to stop by at any location to taste the local street food or may be just a photo stop.
The other places on our list were the Fatehpur Sikri and the Agra fort, both having rich histories. Fatehpur Sikri, the magnificient fortified city, was the short-lived capital of emperor Akbar. Infact, Fatehpur Sikri is my favourite site for photography because of its splendid red sandstone palaces, halls and mosques, which are a blend of Mughal and Persian architecture.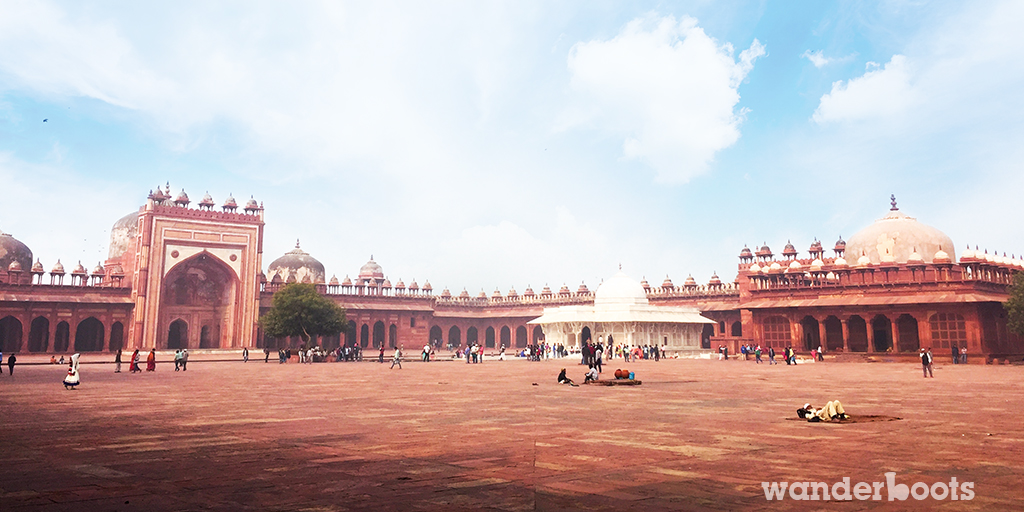 And how could we miss the Red Fort, one of the finest Mughal forts in India. What was more of a military structure in the times of Babur, was later built into a red sandstone fort by Akbar and then later extended by Shah Jahan. It was fascinating to see the stark contrasts between two generations of prolific builders – Akbar, who built in red sandstone and Shah Jahan, who draped everything in white marble. Very few might know that Akbar built close to 500 buildings here in the Bengal and Gujarati traditions- namely mine and Ruchi's place of origin. We did capture some splendid shots from Muasamman Burj, a marble balcony with an excellent view of the Taj Mahal, where Shah Jahan is said to have spent his last days.
Each trip that we make, we bring back small mementos that add to our Wanderlust Wall of Fame. We believe, our hunger to explore simply cannot be quenched, no matter how many vacations we take. Some day we plan to take a full one month's break and go and explore an unknown world altogether.
Our next destination is Europe. While I have been there twice earlier, Austria in 2014 and Italy in 2015, but this time we have London, Paris and Amsterdam on the list apart from a host of other places. Lets see what does Europe has in store for us!