If you are on a tour of Kutch, then your itinerary is bound to have Bhuj, the erstwhile capital of the region. It used to be an old walled city and a lot of Bhuj's heritage was lost during the devastating earthquake in 2001 but its fabulous to see the way the city has rebuilt itself. The city offers everything from brightly decorated Hindu temples, old palaces with intricate carvings, museums to arts and crafts. We fell in love with the city as soon as we arrived here.
You can spend hours going round the maze like 'galis' (narrow streets) and alleys of this charming city but then if you have fewer days at hand, we would recommend you may also want to cover the Rann of Kutch on the same day.
The White Rann can be best experienced either early morning or during the sunset. So you can easily save the other half for Bhuj city. We recommend seeing Bhuj in the first half and then heading northwards for the Rann post lunch.
Here's how you can cover the best of Bhuj city in just half a day without losing out much.
Bhuj market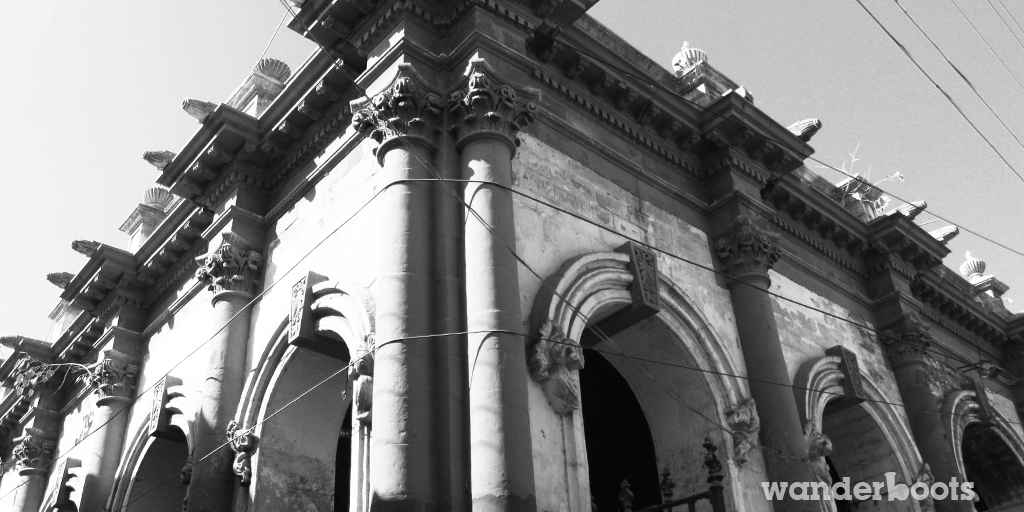 If you are a big fan of collecting traditional handicrafts, then Bhuj is the right place for you. Bhuj is well known for enameled gold jewellery, metal bells, Kutchi embroidery with mirror work, 'Bandhni', hand printed textiles and sarees.
As you proceed towards the major attractions in Bhuj mostly housed within a small fortified compound, you will get an opportunity to stroll through the narrow lanes with shops on both sides. These shops will have everything from embroidered garments with mirror work to jewelry, carved woodwork to camel wool shawls.
You would need to be good at bargaining as that's the usual custom here and the shopkeepers usually quote a price much higher to accommodate the bargaining that follows.
Prag Mahal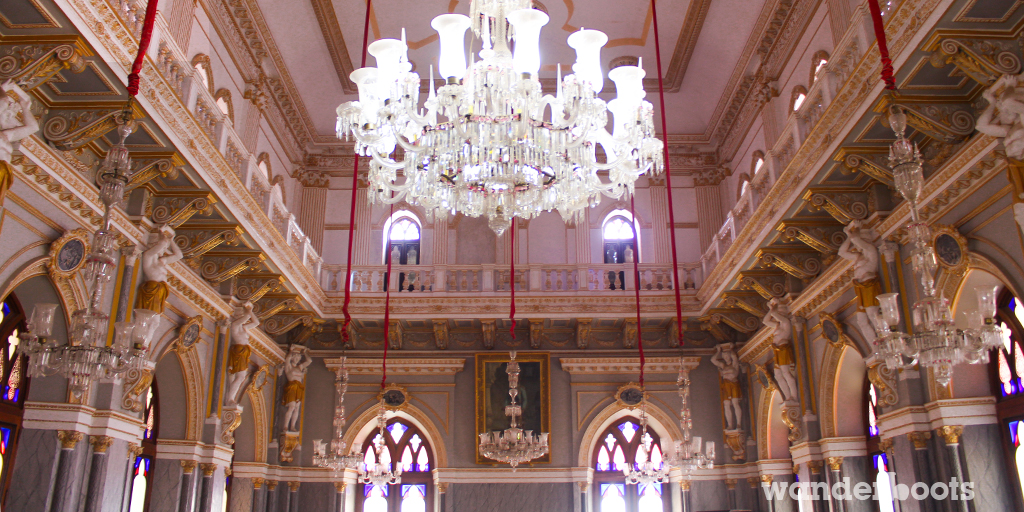 This 19th century palace built in the Italian Gothic style would leave you spellbound. You can witness a good mix of Corinthian pillars and Jali work. It has a good collection of beautiful paintings, photos and embroideries. The flight of steps leading to the main Durbar Hall lined with ornate arches is fantastic. The Durbar Hall is laced with beautiful chandeliers, mirrors and other antiques.
After you have enjoyed the beauty of the artifacts in the palace, head up a narrow flight of spiral steps leading up to the famous Clock Tower, which is 150 feet high and offers a brilliant view of the Bhuj city. This highlight of the Mahal is said to be one of the only two such clock towers made in India in the pre-independence era; the other one being the Rajabhai tower in Mumbai.
You can literally see the effect of the earthquake as cracks on the structure. While its nothing in comparison to the palaces of Rajasthan, it's a must visit if you want to get a glimpse of the grandeur of the royalty in Bhuj in the British era.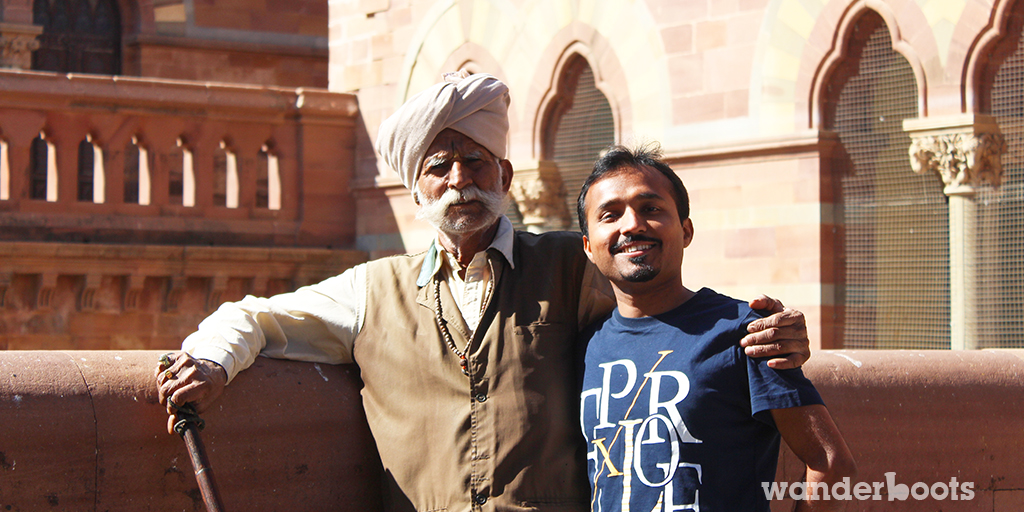 We met a gentleman who was dressed in traditional Kutchi attire, sporting a big moustache and a turban and who went round humming a few local songs. He claimed to have performed in front of our PM Mr. Narendra Modi during his visit here.
We even witnessed a couple having their pre-wedding shoot done on the terrace of this palace. Some parts of the movie 'Lagaan' was shot in this palace.
Approx exploring time:1hour
City View from Prag Mahal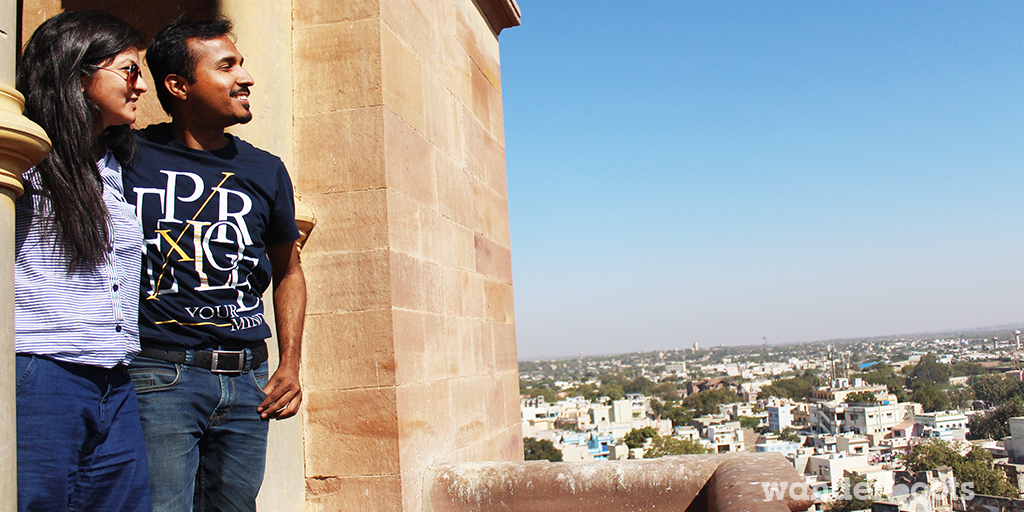 Aaina Mahal
A stone's throw away from the Prag Mahal and within the same gated compound, stand the Aaina Mahal or the Hall of Mirrors named so because of its elaborately mirrored interiors. This was built during the flamboyant rule of Maharao Lakhpatji in the 18th century AD. This palace also houses a handicrafts museum that displays crafts from different parts of Kutch.
Ramsingh Malam, a sailor from Dwarka who learned the European style of crafts during his travels but didn't get recognition abroad, built this marvelous structure. Lakhpatji gave him the opportunity and he draped the entire palace with European artistry – from Venetian glass to white and blue Delphi style tiling
Most of the walls and columns are covered with mirrors but over time they have deteriorated or have broken. The place is dimly lit and you will have to use a bit of your imagination to think how impressive this palace once looked. We sincerely believe that national treasures like these need to be better maintained. With a little bit of restoration, this place can be brought back to its past glory and can be turned into a tourist hotspot.
The highlight of this place is the central hall with indigo blue flooring and fountains known as the Fuvara Mahal, where the royalties once sat enjoying music, dance and other performances. It also has various exhibits including palanquins, coins, photographs and correspondence exchanged between the last ruler of Kutch and Lord Mountbatten.
The bedroom houses a bed that has legs made of solid gold. It's said that the King used to auction his beds every year.
Approx exploring time: 45 mins
WanderBoots Travel Tip: Prag Mahal remains closed on Thursdays while the Aaina Mahal remains closed on Wednesdays. Avoid these days for Bhuj City tour.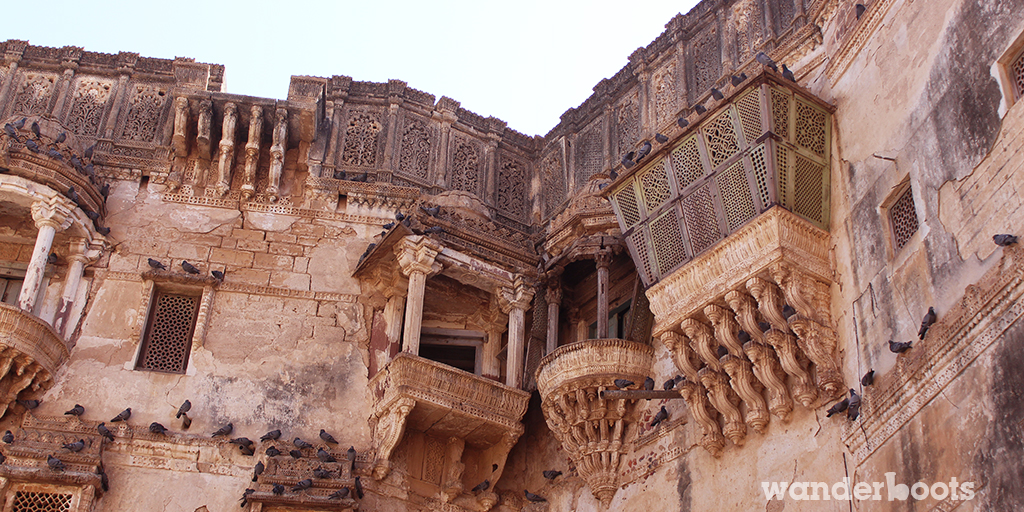 Another amazing architecture worth mentioning, within the same premises is the Rani Mahal, right opposite the Prag Mahal, which bore a major brunt of the 2001 earthquake, but its ornate jalis, beautiful carved doorways, elaborate window boxes and balconies are still worth a look. You can view it only from the exterior and move ahead.
Kutch Museum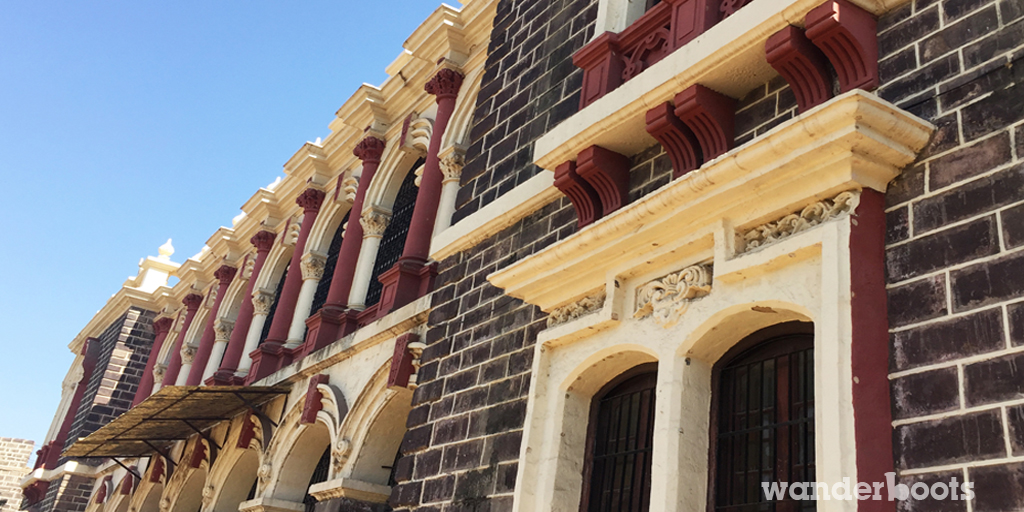 You can call it a mini museum with only two halls of exhibits but the oldest museum of Gujarat is definitely worth a visit as it's unique in terms of its collection. The impressive collection includes a series of inscriptions, including specimens of the extinct Kutchi script, sculptures, specimens of Indus valley seals, handicrafts of Kutch, musical instruments, weapons and ancient coins.
The second floor of the museum demonstrates wax statues of various tribes of Kutch, which are very life-like and introduces us to the diversity of communities within Kutch. You will get a glimpse and understand the evolution of the people of the region and their trading history including the survival in harsh conditions.
Approx exploring  time: 45 mins
Hamirsar Lake
This is just opposite to the Kutch Museum, but is either dry and deserted or full of water and flocked by crowd. It entirely depends on what time of the year you are in Bhuj. When full, the lake is pleasant sight and you can decide to take a stroll around. Unfortunately if there has been no monsoon, the scenic lake remains dry and there won't be nothing much to witness. You can easily skip it in that case. You can enjoy some street food, tea and coconut water nearby and move on.
If you still have time at hand you can add on the new Swami Narayan temple and the Bhujori crafts village, which is famous for its ancient handicrafts – embroidery, block-printing, tie-dye, etc., still being practiced by the locals here.
Have you visited Bhuj? How did you make the best of your time in Bhuj City Sightseeing?