Planning to cover the must visit tourist destinations in India? Then, your bucket list will be incomplete without Hampi- the imperial capital of the 14th century kingdom of Vijaynagar.
The landscape of Hampi, situated on the banks of river Tungabhadra in Karnataka, is picturesque, dotted with large boulders. The remains of the magnificent palaces, gateways and temples, speak of the glory of the medieval empire.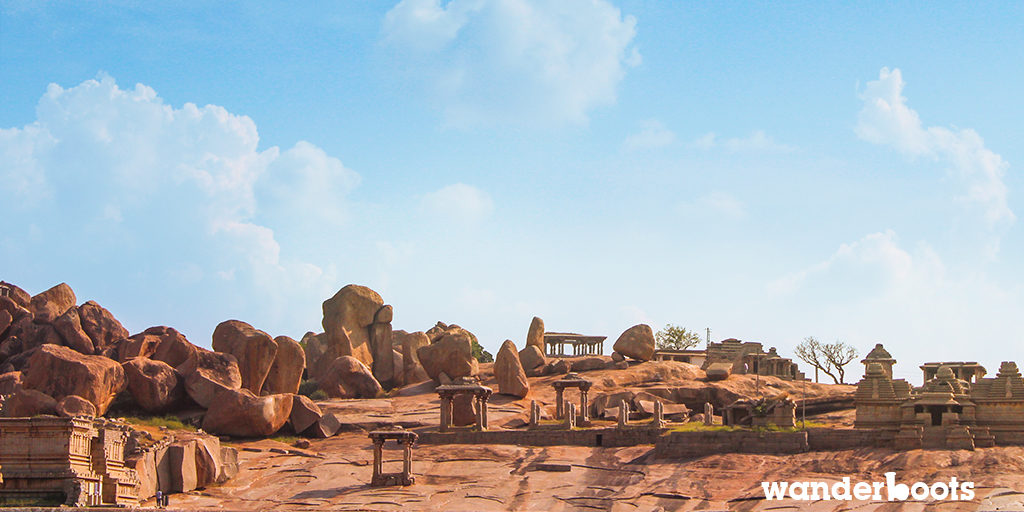 Visit the Virupaksha temple- temple of "the oblique eyed" namely Lord Shiva. Explore the ruins on the adjacent Hemakuta hill, sprinkled with shrines, archways and pavilions. You can't miss the Stone Chariot and the Hall of Musical Pillars, housed within the Vithala temple complex, dedicated to Lord Vishnu. The detailed carvings of each monument stands testimony of the rulers' patronage of art and culture.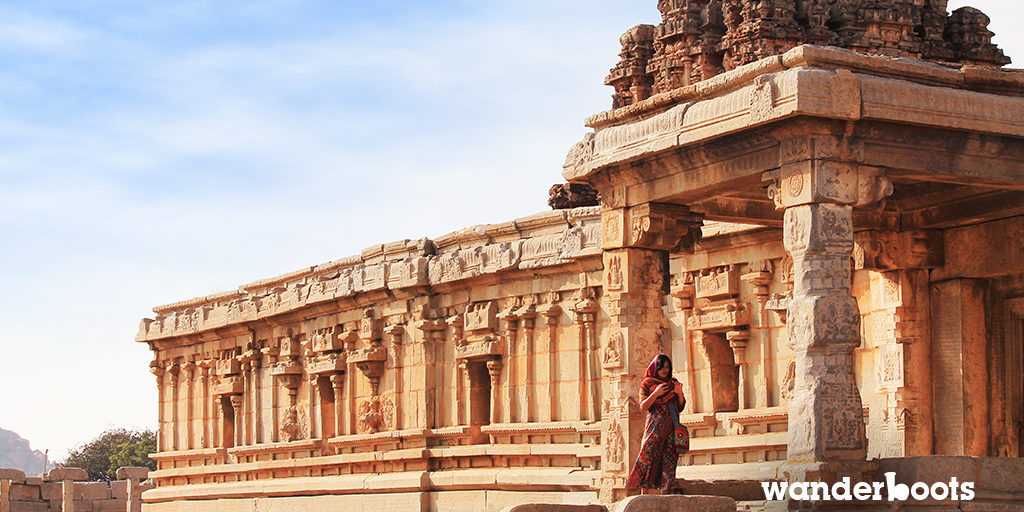 Witness other architectural marvels like the Achyutaraya and Laxmi Narasimha temple, King's Balance, Zenana enclosure and so on. Perfect syncretism depicted by the co-existence of Hindu, Jain and Islamic architecture.
Its equally rich in mythology. Hampi translates to Kishkindha from Ramayana, where Ram met Bali and Sugriv. Anjanadri hill, the birthplace of Hanuman, is also situated here. HemaKuta is where Shiva is supposed to have burnt Kama and married Pampa.
Almost each rock in Hampi has a tale to narrate and you can best experience the same when you pause occasionally, spend time understanding each site and then move on. You can take a cycle ride, climb boulders, get atop various hills. Not the adventurous kind? Don't worry; you can relish Hampi in your own style. Take a memorable coracle ride to cross the river. Unwind at the more chilled out zone – the 'other side' of Hampi.
Hampi is not just a tourist destination; it's an experience in itself. Come, the enchanting glory of Hampi beckons you.